Advanced Behavior Treatment (ABT) was founded in 2013 by Rich Neal, MS, LBS, BCBA, after 13 years of working with children and adolescents with autism, intellectual disabilities and mental health challenges. When several individuals whom he had serviced graduated from high school or aged out of adolescent supports, Rich became aware of the "services cliff", a significant decrease in available service options for individuals with disabilities after age 21. Rich's concern increased after reading the Pennsylvania Autism Census Project: Final Report (October 2009).
This report revealed that between the years 2009 through 2020, the number of people aged 21 and over living in Pennsylvania diagnosed with autism was projected to increase from less than 4,000 individuals to nearly 20,000. Rich established ABT with a primary focus of helping adults living with intellectual disabilities, autism, and mental health challenges reach individual goals so they can access their communities and live in the least restrictive setting.
Our Team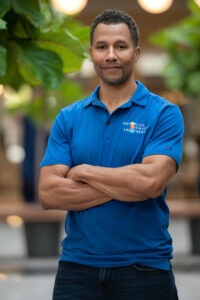 Rich Neal, MS, LBS, BCBA
Founder & CEO
Rich is a Licensed Behavior Specialist and Board Certified Behavior Analyst (BCBA) with over 20 years of experience providing behavioral health services to people with disabilities. Rich has provided clinical support via Applied Behavioral Analysis (ABA) for children and adults engaging in problematic behaviors. Rich spent much of his career working with adolescents, where he witnessed firsthand, the decrease in service options after turning 21 or graduating from high school. Seeing so many families become frustrated and distraught about the decrease in service options between adolescence and adulthood led Rich to found ABT. Rich strongly believes in using the principles ABA to develop person centered plans to help people with disabilities achieve success by increasing independence, health & safety, and participation in their communities.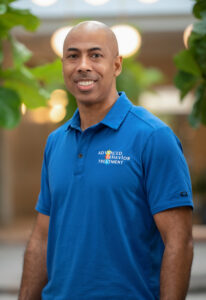 Tariq Farr, M.Ed
President
Tariq is a Behavior Specialist with over 10 years of experience providing behavior support to adults diagnosed with Intellectual Disabilities. Tariq has assisted individuals with decreasing challenging behaviors, increasing independent skills, developing social skills, as well as assisting with improving communication of wants and needs. For the past 26 years, Tariq has worked in foster care, psychiatric hospitals, early intervention, family therapy and drug and alcohol rehabilitation services. He has also developed curriculum's and conducted trainings for direct support staff, supervisors, educators and students. Tariq understands that each individual is unique and, therefore, services should be tailored specific to each individual. Tariq had a long-term goal of becoming a Behavior Specialist and a helping professional in his community. He considers himself to be blessed to be able to work in a profession that he truly loves and feels passionate about.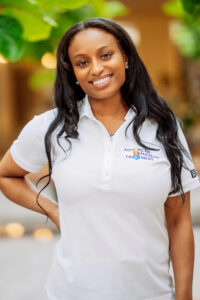 Aisha L. Jackson, M.S., LBS, BCBA
Director of Behavior Support/Home-Based Coordinator
Aisha is a Licensed Behavior Specialist and Board Certified Behavior Analyst (BCBA) who graduated from Capella University with a M.S in Psychology and a concentration in Applied Behavior Analysis (ABA). Aisha has more than 10 years of experience providing clinical support to individuals with disabilities by conducting assessments and utilizing ABA strategies to develop interventions. She has worked with all age groups from infants, adolescents and adults. Aisha is passionate about successfully closing the gap between people with disabilities and their independence in the community. She aims to meet each need so that every individual is afforded an inspiring and hopeful life that supports them in pursuing and achieving their goals. Aisha uses her position as a BCBA with ABT, to support the individuals, their families, and staff obtain a better quality of life.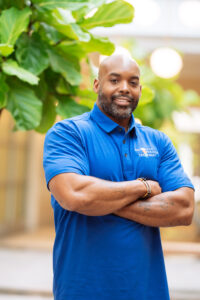 Walter Bynum, MSP/BH
Director of Community Living Support
Walter holds a M.S. in Psychology from the University of Phoenix with a minor in Behavior Health. He is an Office of Developmental Programs (ODP) certified investigator as well as a certified Crisis Prevention Instructor (CPI) through the Crisis Prevention Institute. Walter's passion is bringing healing to those who have experienced trauma and bringing understanding to the family and support staff members supporting these individuals by finding healthy and natural ways for these individuals to increase wanted/appropriate behaviors while decreasing unwanted/problematic behaviors. Walter firmly believes assisting individuals in strengthening their self-esteem, confidence and relationships helps them increase participation in programs, increase community engagement, and improve independence.
Our Mission
Advanced Behavior Treatment provides Home and Community Based Services (HCBS) to adults with intellectual disabilities/autism in Philadelphia and surrounding counties. We use the principles of Applied Behavior Analysis (ABA) to provide high quality, person centered, skill building services that help the people we serve achieve success by increasing independence, health & safety and community inclusion.
Our Vision
To be one of the premier service providers for adults with intellectual disabilities/autism by providing a full menu of Home and Community Based supports including transitional and independent housing options.
To maintain a family-oriented team culture empowering the individuals we serve and their families as we include them in every step of the service planning process.
To always value our employees and provide them with the necessary tools for success, personal development and career advancement.